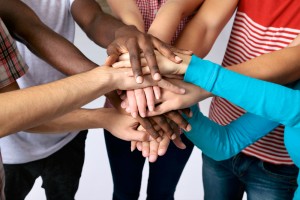 Your little club is ready to take it to the next level. You've done some googling on promoting your group online and suffered from the firehose effect: too many options all at once. Marketing? PR? Social Media? Let's back up a minute!
Maybe you've started out with a subscription to a team or photo-sharing host which was great for a while, but you've outgrown it. Perhaps you've got a technically ambitious club member who would like to maximize your online presence.
What is a Domain Name?
Do you want to promote your club? Help it grow? Relate to other clubs,  organizations or sponsors locally and around the world? A club domain name may be just the ticket. It's the part of the web address that includes the ".com" or ".net" or one of hundreds of extensions. The first part is usually some form of the actual name of the club.
A personalized domain name says a lot about you. Instead of promoting the "Free Websites R Us" domain, why not have curious clickers go right to your carefully selected name? With the recent expansion of available extensions, you can reserve domain names like "ourawesomegroup.club" or "greatpickers.guitars." Read our article: "How to Dominate Your Domain Name Search" for more information on choosing a domain name.
Your own domain allows you much more control and features than a pre-sliced template-driven website provided by a subscription-based provider. Uploading photos is usually no problem (until you hit your space maximum). Allowing members to download photos is not so easy.
When Twitter and Facebook just aren't enough…
Security is always a headache with these venues. Just when you think you have control over your security settings, they change (and they don't tell you!). Advertisement-driven hosting almost always shares data with third-party companies so they can sell to you. Wouldn't it be great to have complete control over who gets in and out of your site and it's information?
This is especially true of clubs involving children. Publishing event photos of children to the whole world may not be acceptable to some parents who are in fact OK with publishing the photos to only club members.
With your own domain, you also retain ownership over all your original content, in contrast to the big social networking websites.
Don't let weird or inappropriate ads appear on your website! With YourDomainPick, there are NO ads, so enticing pictures of chocolate cake won't appear to your Weight-Loss club members.
YourDomainPick gets you started with everything you need to carve out your very own space on the World Wide Web. It's secure, stable and as only visible as you want it to be. With our Website Builder feature, we can get you started on a killer site in very little time. Interface with social media, send email blasts, publish newsletters, even share files and photos without worrying about losing them or having them fall into the wrong hands.
Imagine a club that limits its online activities to Facebook and Twitter. Only the most basic information gets passed along, and participants often must have accounts with these giants.
Contrast that with our club, with it's own domain name that is emblazoned on all your flyers, newsletters, business cards, posters and bumper stickers. "Visit us on Facebook" is a good start, but why not simply "YourClub@Yourclub.org?
YourDomainPick.com is a one-stop solution to some amazing features. Not only will you be able to promote your organization with an easy-to-remember web address, but you also have access to:
Web Hosting
Server space for all your files, photos, and website. Free email addresses, applications, unlimited bandwidth, and a 99.9% uptime guarantee. Choose from three levels of service: economy, deluxe or ultimate for a low monthly fee.
Security
Add a layer of protection with SSL certificates so you can make transactions or store other sensitive information.
Free email accounts for your club officer or members
The economy level comes with 100 email accounts, deluxe 500 and ultimate gives you at least 1000!
Domain Forwarding and Masking
Want to consolidate your far-flung chapters into one central website? No need to re-do all your web addresses. With domain forwarding and masking, you can redirect any search or click to a domain that you own. For example, if a searcher clicks on "localgardenclub.org" they can be redirected invisibly to your regional or master website.
Great for recruiting, fund-raising, enlisting volunteer help, paying dues and relating to corporate sponsors, Let YourDomainPick get you started on a unique and memorable online domain for your club today!